Edmund Waller Hartley was born 6 February 1825 in Hardin County, Kentucky to Joseph Hartley and Mary "Polly" Singleton. In 1841, at the age of 16 years he moved to Elk Prairie Township, Jefferson County, Illinois with his parents and siblings.
He married Ann Elizabeth Whitlow on 29 December 1847 in Franklin County, Illinois (adjacent to Jefferson County). Ann Elizabeth Whitlow was born 21 October 1829 in Laurel County, Kentucky to Thomas Whitlow (1794-1846) and Elizabeth Tompkins (1801-1854).
Starting two years after his marriage Edmund Waller Hartley bought Federal Land in Elk Prairie Township, Jefferson County, Illinois.
27 Aug 1849, 34.51 acres
30 Nov 1852, 80 acres 2
7 Oct 1852, 40 acres 1
5 Dec 1853, 40 acres
The 1850 census for Jefferson County, Illinois shows:
Edmund W Hartley 25 KY
Ann E. 20 KY
Malissa 1 IL.
The family of Edmund Waller Hartley is also shown in the 1860 census of Jefferson County.
Hartley, Edmund 35 M KY farmer
Ann E 30 F KY
Malissa I 11 F IL
Emily D 9 F IL,
Charles L 7 M IL
Elenor S 2 F IL
Hiram A 7 months M IL
At the age of 40 years Edmund Waller Hartley moved from Jefferson County to Oregon with his wife Ann Elizabeth Whitlow and family, his father Joseph Hartley and his second wife Isabella Harris, Edmund's brother David Franklin Hartley and David's wife Amanda Dollins and children, another brother Henry Harrison Hartley and his wife Melissa (Martin) Hartley and daughter, and a number of other families from Jefferson County. His father, Joseph Hartley, was a southern sympathizer in the Civil War, and was fearful of the outcome of the war and the consequences to those living in Illinois, and so, urged that the Hartley families move from Illinois where the young males of the families would be susceptible to the draft. They left Illinois of April 1, 1865 in wagons and trekked to Oregon. They arrived in the Willamette Valley, Oregon, 1 Oct 1865 and settled in the Waldo Hills, near Macleay, Marion Co., OR. (See Joseph Hartley for details of the trip.) They bought the "John Stiff donation land claims of 320 acres." <![if !supportFootnotes]> [1] <![endif]>
A biographical records shows:
EDMUND WALLER HARTLEY, one of the representative farmers of Marion county, occupies one of the most picturesquely located country homes within the limits of the county, where he and his family dispense a generous hospitality to friend and stranger alike. His farm, which is located seven miles east of Salem, consists of four hundred acres, most of which is under a high state of cultivation. The original tract, upon which he located in 1865, consisted of three hundred and twenty acres of the most fertile and productive land in the country. Mr. Hartley has also indicated his faith in the future of Oregon by purchasing real estate in Salem.
Mr. Hartley was born in Hardin County, Ky., February 6, 1825, and is the son of Joseph and Polly Hartley. There he was reared on his father's large farm. When the family removed to Jefferson County, Ill., in 1841, he accompanied them, helping to found a new house in a desolate and sparsely inhabited prairie region. In the spring of 1865 he started across the plains with his family, his outfit consisting of three wagons, one drawn by four horses and the other two by oxen. The journey consumed about six months. With rare judgment he located at once upon the farm which has since been a source of pride to him, and which is providing him with a comfortable income. All the improvements upon the property are entirely due to his energy and progressive spirit, and he is regarded as one of the most successful farmers in the county.
Mr. Hartley was united in marriage with Ann Eliza Whitlow, December 29, 1847. She is a native of Laurel county, Ky., where she was born October 22, 1829. Of this union twelve children have been born. In the order of their birth they are as follows: M. Jane, single, living at home; Emily D., wife of J. L. Cline, of Portland Ore.; Charles L., farming eight miles south of Salem; Joseph T., deceased; Elenora S., wife of Levi S. Bower, living near Mill City; Letitia M., deceased; Hiram A., living seven miles southeast of Silverton; Edgar, of Salem; Amanda I., wife of G. D. Bowen, who lives near Silverton; Ida May, and M. Maggie, at home, and an infant deceased.
Mr. Hartley is an enthusiastic advocate of the best possible educational advantages for our children of the present generation, and for some time has served with fidelity as a member of the school board. He is a member of the old school Baptist Church, and contributes generously of his means towards its support and in behalf of its charities. He is deservedly honored for his business ability and integrity, as well as for his many estimable personal characteristics. In politics he has always been a Democrat. <![if !supportFootnotes]> [2] <![endif]>
The couple had twelve children:
1: Melissa Jane Hartley
Birth: 12 Nov 1848 Franklin Co., IL
Death: 29 Dec 1918 Marion Co., OR
2 : Emily Drusilla Hartley
Birth: 25 Sep 1850 Jefferson Co. IL
Death: 3 Jan 1923 Portland, Multnomah Co. OR
Spouse: John Lenon Cline
3 : Charles Lycurgus Hartley
Birth: 15 Dec 1852 Jefferson Co. IL
Death: 19 Jan 1935 Marion Co. OR
Spouse: Adeline Delilah Russell
Marriage: 5 Jun 1878 Marion Co. OR
4 : Joseph Thomas Hartley
Birth: 4 Dec 1853 Jefferson Co. IL
Death: 17 Nov 1855 Jefferson Co. IL
5 : Eleanor Sophronia Hartley
Birth: 1856 Jefferson Co. IL
Death: 1907 Gates, Marion Co. OR
Spouse: Levi S. Brower
Marriage: 6 Jul 1879 Marion Co. OR
6 : Luticia Magnolia Hartley
Birth: 10 Nov 1858 Jefferson Co. IL
Death: 19 Jan 1859 Jefferson Co. IL
7 : Hiram Albert Hartley
Birth: 26 Jan 1860 Jefferson Co. IL
Death: 1 Oct 1940 Silverton, Marion Co. OR
Spouse: Isabelle "Belle" Moser
Marriage: 27 Feb 1889 Silverton, Marion Co. OR
8: Edgar "Ed" Hartley
Birth: 7 Jun 1862 Jefferson Co. IL
Death: 26 May 1945 Salem, Marion Co. OR
Spouse: Mary Jane Craig
Marriage: 31 Dec 1890
Spouse: Lenore
9: Amanda Irene Hartley
Birth: 8 Nov 1864 Waltonville, Jefferson Co. IL
Death: 30 Jul 1934 Macleay, Marion Co. OR
Spouse: Gideon Douglas Bowen
Marriage: 14 Jan 1890
10: Ida May Hartley
Birth: 25 Jul 1867 Marion Co. OR
Death: 28 Jan 1945 Marion Co. OR
Spouse: John F. C. Tekenburg
11: Mary Margaret Hartley
Birth: 28 Sep 1869 Macleay, Marion Co. OR
Death: 15 Jan 1947 Salem, Marion Co. OR
Spouse: Edwin G. Knighten
Marriage: 30 Jun 1909 Marion, Oregon
12: infant daughter Hartley
Birth: 2 Sep 1874 Marion Co. OR
Death: 2 Sep 1874 Marion Co. OR
The family of Edmund Waller Hartley and Eliza Whitlow gathered on 17 October 1895, the 30th anniversary of the settlement of the family in Macleay, Marion County, Oregon.
<![if !vml]><![endif]>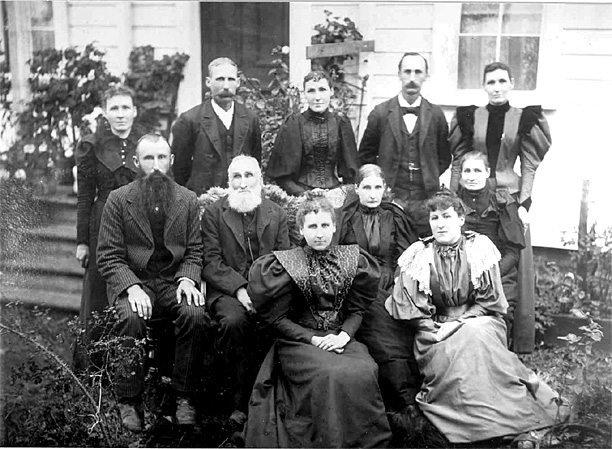 Figure 9. First Row: Ida May Hartley Tekenberg (1867-1945) Mary Maggie Hartley Knighten (1869-1947)
Second Row: Charles Lycurgus Hartley (1852-1935) Father: Edmund Waller Hartley (1825-1905), Mother: Ann Eliza Whitlow Hartley (1829-1904) Melissa Jane Hartley (1848-1918)
Third Row: Eleanora Sophronia Hartley Brower (1856-1907) Hiram Albert Hartley (1860-1940)
Amanda Irene Hartley Bowen (1864-1934) Edgar Hartley (1862-1945) Emily Drusilla Hartley Cline (1850-1923)
The Capital Journal, Salem, Oregon for Friday December 31, 1897 reports the celebration of Edmund Waller Hartley and Ann Elizabeth Whitlow's 50th wedding anniversary:
"Mountain View", the beautiful country home of Mr. and Mrs. E. W. Hartley, near Macleay, was the second of a memorable event on Wednesday, the 29th inst., it being the fiftieth anniversary of the marriage of the worthy couple.
About fifty relatives and friends gathered to do honor to the occasion, and the day will be long remembered by all present.
Edmund Waller Hartley was born in Harden County, Kentucky, February 6, 1825, but at an early ago removed to Jefferson county, Illinois.
Ann Eliza Whitlow was born in Laurel county, Kentucky, October 21, 1829. At an early age, she also, with her parents, removed to a farm near Benton, Franklin county Illinois. There she and Mr, Hartley were married, Wednesday, December 20, 1847. They at once went to a home prepared for them in Jefferson County, and there they resided continuously until 1865.
On April 4, 1865, in company with several others, they started with their ox teams, for the long and perilous drive across plains and mountains, to Oregon. They arrived here on October 17th, of the same year, and at once moved onto the place on which they still reside.
Twelve children have been born to them, three of whom, two daughters and one son, died in infancy.
Of the nine living, all but one were at home to help to do honor to the memorable day. Charles L. of Elk City, was unable to attend.
At noon those present were invited to the dining room, where the tables were fairly groaning under their weight of good things intended for the "inner man."
The day was spent in social converse and music, both vocal and instrumental.
The house was beautifully decorated for the occasion with evergreens, vines and potted and cut flowers.
Among those present were the following relatives. M. Jane Hartley, Macleay; Emily Hartley Cline, husband and four daughters, Flora, Nellie, Lavinia, and Corinna, Portland; Elanora Hartley Brower, and husband and Ernest, Rosa, and Bertha Brower, Macleay; Hiram A. Hartley and wife, Albert and Jessie Hartley, Silverton; Edgar Hartley and wife, Macleay; Amanda Hartley Bowen, husband and Merle Bowen, Silverton; Ida M. and M. Maggie Hartley, Macleay.
Of nineteen grandchildren, only ten were able to be present.
Among others present were the following: Mr. and Mrs. J. B. Waldo, Mr. and Mrs. A. A. Du Boise, Rev. and Mrs. Ebersol, Mr. and Mrs. C. L. Idleman, Mrs. Melissa Tylor, Mrs. John Bossler, Miss Myrtle V. Du Boise, Lily G. Craig, Maude Du Boise and Inne Du Boise.
The gifts of this worthy couple were beautiful, and appropriate to the occasion.
In 1899 Edmund Waller Hartley's brothers James Clayton Hartley, and Henry Harrison Hartley visited him in Macleay, Oregon. They all had moved west with Joseph Hartley and his party in 1865, but later Henry Harrison Hartley returned to Illinois to live. The Daily Journal of Salem, Oregon, Thursday November 2, 1899 recorded the visit.
J. C. Hartley of Greenville, Ore., and H. H. Hartley, Jefferson, county, Ill., who are visiting their brother, E. W. Hartley at Macleay, were in the city Thursday with the latter. They are having something of a family reunion.
The reunion was undoubtedly the occasion for a photograph of the three brothers.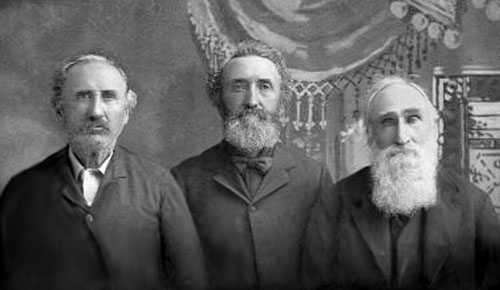 Figure 10. Henry Harrison Hartley, James Clayton Hartley, and Edmund Waller Hartley
at a reunion in Salem, Oregon, November 2, 1899.

Ann Elizabeth Whitlow passed away January 2, 1904:

Mrs. Ann Eliza Hartley departed this life surrounded by loving relatives and friends, at her home near Macleay, Oregon, Jan. 2nd, 1904, aged 74 years, 2 months and 11 days. The deceased was born in Laurel Co., Ky., Oct. 22nd, 1829. At the age of eighteen she was united in marriage to Edmund Waller Hartley, Dec. 29th, 1847, thus living together over fifty-six years. To this union were born twelve children, eight daughters and four sons. Two daughters and one son preceded her to the great beyond. After marriage she and her husband moved to their home, in Jefferson Co., Ill., living there until the spring of 1865, when they crossed the plains to Marion Co., Oregon, coming with teams; they were six months on this journey. They settled on a farm seven miles east of Salem, where she resided until her death. Mother was baptized in January 1851, by Elder Joseph Hartley, into the fellowship of the Primitive Baptist Church. Since that time she has lived a consistent Christian life, and left to her relatives and friends a lasting memory of her unfeigned piety and devotion to the cause of her blessed Redeemer. Thus a faithful woman has departed to be at rest forever. She had a warm place in the affection of her brethren in the church, and deserved it, because of the virtues that made up her lovely character. She was devoted to the interests of her home, husband and children. She was a kind-hearted woman, and by her many good qualities won the friendship of many, and was loved most by those who knew her best. She dearly loved the company of her brethren. Her house was always open to the Old School Baptists at their meetings, and at all other times when they desired it so. She treated the rich and poor alike. But now she is gone; those dear, useful, tired hands are folded, no more to take up life's weary burden, and she is indeed sadly missed by husband, children, the little church and many friends. Mother loved the sound doctrine taught by Christ and his followers, and was quick to detect error either in preaching or practice. She was a victim of that dread disease, cancer of the face, from which she suffered over three years. During all this time she was able to be up a part of each day. She gradually grew weaker, and during the last week could not walk alone. On New Year's morning she seemed better, and sat up the greater portion of the day, but about six o'clock in the evening grew worse, and sank rapidly till the end came at 1:15 p. m., Jan. 2nd, 1904. facts with much patience to the end. All who knew her can bear witness that her faith in the Redeemer, her trust in the God of salvation and providence, were unfaltering. Grace had wrought great things for her and in her, the fruit of which appeared in her life. During all her sufferings sister Maggie and I waited on her, and we never heard her complain, and when she knew the summons must soon come, waited for the call of the heavenly Father in humble faith and hope. She so often said during the last weeks of her life, "I am only waiting." During the last month of her sickness she had her daughter Maggie often read to her from the SIGNS, and said they were such a comfort to her. She had been a subscriber and reader of the SIGNS for a great many years. When she would talk to us about going home, which she often did, and we would shed tears, she would reach out her dear hands and caress us, and say, "Why do you weep? I do not feel like shedding tears."

By her request the funeral services were conducted at her home, by Elders Silas Williams and W. S. Matthews, who paid a loving tribute to the memory of her, whose life was an inspiration to all by whom she was surrounded. After which the remains were followed to their last resting-place by sorrowing relatives and a host of friends. All her children were present on this sad occasion. Interment in the Baptist cemetery at Macleay, Jan. 5th, 1901, near the once happy home.

O, it is so hard to part with mother, never to see her on earth again, but we believe our loss is her eternal gain.

Her daughter, IDA M. HARTLEY <![if !supportFootnotes]> [3] <![endif]>

Another obituary:

Mrs. Ann Eliza Hartley of Macleay, wife of E. W. Hartley, died at the family home at that place Saturday evening of cancer of the face, after an illness of several years, aged 73 years. Deceased was born in Kentucky, and, with her family, came to Oregon over 50 years ago. Her husband took up a donation land claim in the Waldo Hills near Macleay, and there they lived for half a century. She leaves an aged husband, three sons and five daughters to mourn her death. The children are: Edgar Hartley of Macleay; Hiram Hartley of Silverton; Charles Hartley of Polk county; Mrs. Amanda Bowen, Silverton; Mrs. Ella Brower, Macleay, and Misses Jane, Ida and Maggie Hartley, who are at home. This is the first death in the Hartley family since Mr. and Mrs. Hartley were wedded over 50 years ago.

Deceased was very popular in the Macleay neighborhood. She was a faithful wife, a loving mother, and good neighbor and a true friend, and her death is sincerely mourned by the entire neighborhood. She was a member of the Old School Baptist church, and the funeral will be held at the family home, under the auspices of that church, tomorrow morning at 11 o'clock, Elder Williams and Matthews conducting the services. Interment will be had in the Macleay cemetery. <![if !supportFootnotes]> [4] <![endif]>

And:

Mrs. Ann Eliza Hartley, wife of E.W. Hartley, aged 73 years, died of cancer Saturday, January 2, 1904 at the family home in Macleay, Oregon.

Deceased was an old-time resident of the Macleay neighborhood, was an excellent woman, and loved and respected by all who were fortunate enough to be numbered among her acquaintances.

Besides a husband, she leaves three sons, Edgar Harley of Macleay; Hiram Hartley, of Silverton, and Charles Hartley, of Polk county; and five daughters, Mrs. Eli Bower, Macleay; Mrs. Amanda Bowen, Silverton, and the Misses Ida, Maggie and Jane Hartley, of Macleay, and a host of friends to mourn her death.

The funeral was held from the family home at 11 o'clock yesterday morning and interment was had in the Macleay Cemetery.

(submitted by Marty Peiffer) <![if !supportFootnotes]> [5] <![endif]>

Edmund Waller Hartley passed away January 7, 1905:

Again it becomes my sad duty to send the death notice of another loved one. Just one short year since I sent notice of my dear mother's death, and now it is my dear father. Thus one by one our loved ones are taken from us to that heavenly home where partings are no more, and from where none ever return. Edmund Waller Hartley died Jan. 7th, 1905, at his home near Macleay, Oregon. He was born Feb. 6, 1825, was therefore 79 years, 11 months and 1 day old. He married Ann Elizabeth Whitlow, Dec 29th, 1847, who died Jan. 2nd, 1904, and whose obituary appeared in the Signs. To them were born twelve children, four sons and eight daughters; one son and two daughters precede them to the world beyond. Father was born in Hardin Co. Ky., and with his parents, Elder Joseph and Polly (Singleton) Hartley, moved to Jefferson Co., Ill., in 1841, where he lived 'till the spring of 1865, when with his wife and family he crossed the plains to Oregon, arriving in the Willamette valley, in Marion Co., at his late home, in 1865, on October 17th. The journey consumed six months. He and his wife set out to make a home in this new country. He resided on the same farm 'till the day of his death, almost forty years. Father was well respected and esteemed by all who knew him. His health had been poor the past five years, owing to a severe spell of pneumonia, but his death was caused by a fall from a ladder on Sept. 27th, 1904; he was gathering apples. He suffered almost fifteen weeks in body and mind. During this time he was confined almost constantly to his bed; blood poison set in his head, and the last ten days he became partially paralyzed. He longed for the call of his heavenly Master, that death might put and end to his suffering. About one month before he died he related his experience with much feeling and clearness, and expressed such a bright hope of a home beyond. He was ever firm believer in God's predestination of all things. He often told us he was going to die soon, and for us to do the best we could when he was gone. How we miss him; vacant out hearts and home. Father did not unite with the church till late in life; in December 1898, he offered himself to the Old School Baptist Church, related his experience and was received, but owing to sickness was not baptized till April, 1899. He always enjoyed their meetings and associations, and was a firm believer in their doctrine. At Father's request the funeral services were conducted by Elder W. L. Mathews, at the home, and were attended by a large number of relatives and friends, after which his remains were laid to rest in the Macleay cemetery by those of his loving wife. Our dear father and mother are sweetly sleeping side by side. We feel that our home is broken forever; gone are the jewels that make a home. We know our loss is their eternal gain. There is one blessed thought and assurance that we hope to meet where partings are no more; they have only have gone before. Father and mother read the SIGNs for many years.

IDA M. HARTLEY Macleay, Ore., March 9, 1905 <![if !supportFootnotes]> [6] <![endif]>

Ida M. Hartley was one of their daughters.